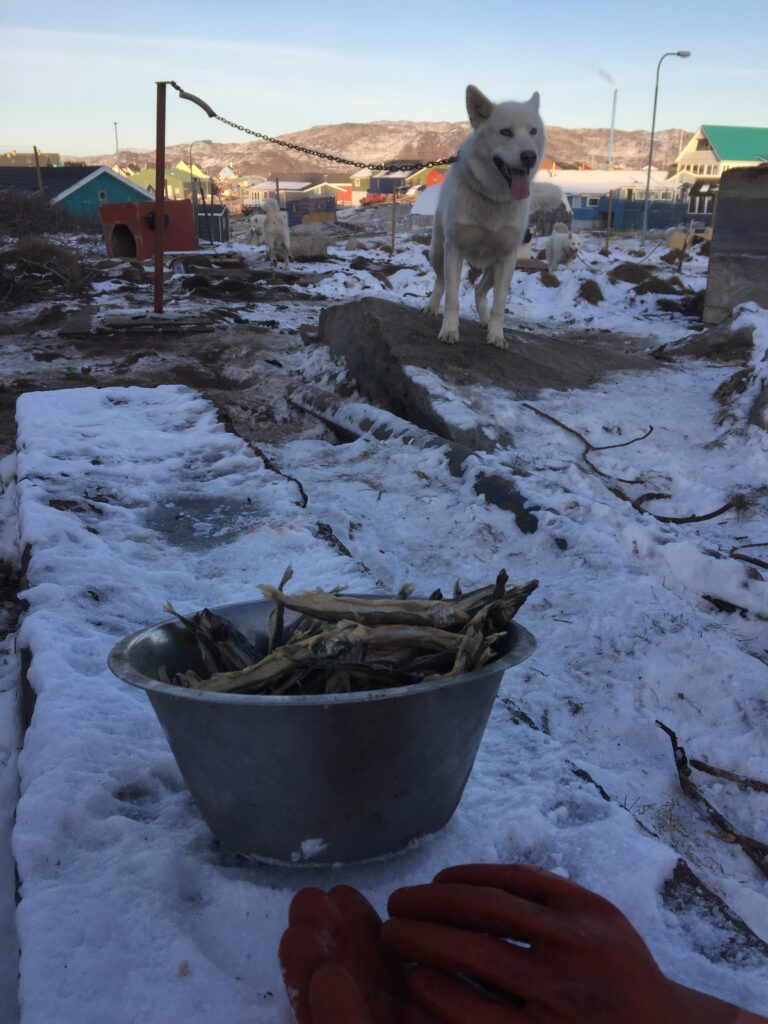 If you are a group of minimum 5 persons who want to visit us and experience how we feed the dogs you are most welcome. Dog food varies by season. It can be fish, sealmeat, and other sorts of meat, but kibble is also a major component of the food.
Duration 1 hour 15 min
Price 230,- dkr.
Coffee, tea and snacks included
See our equipment and hear our stories
At the same time you will be able to see our equipment used for dog sledding, hunting, Ice fishing,  and night over stays on the Ice Fiord. We will tell how it's used and also tell you exciting stories from our tours and daily life with our sled dog team.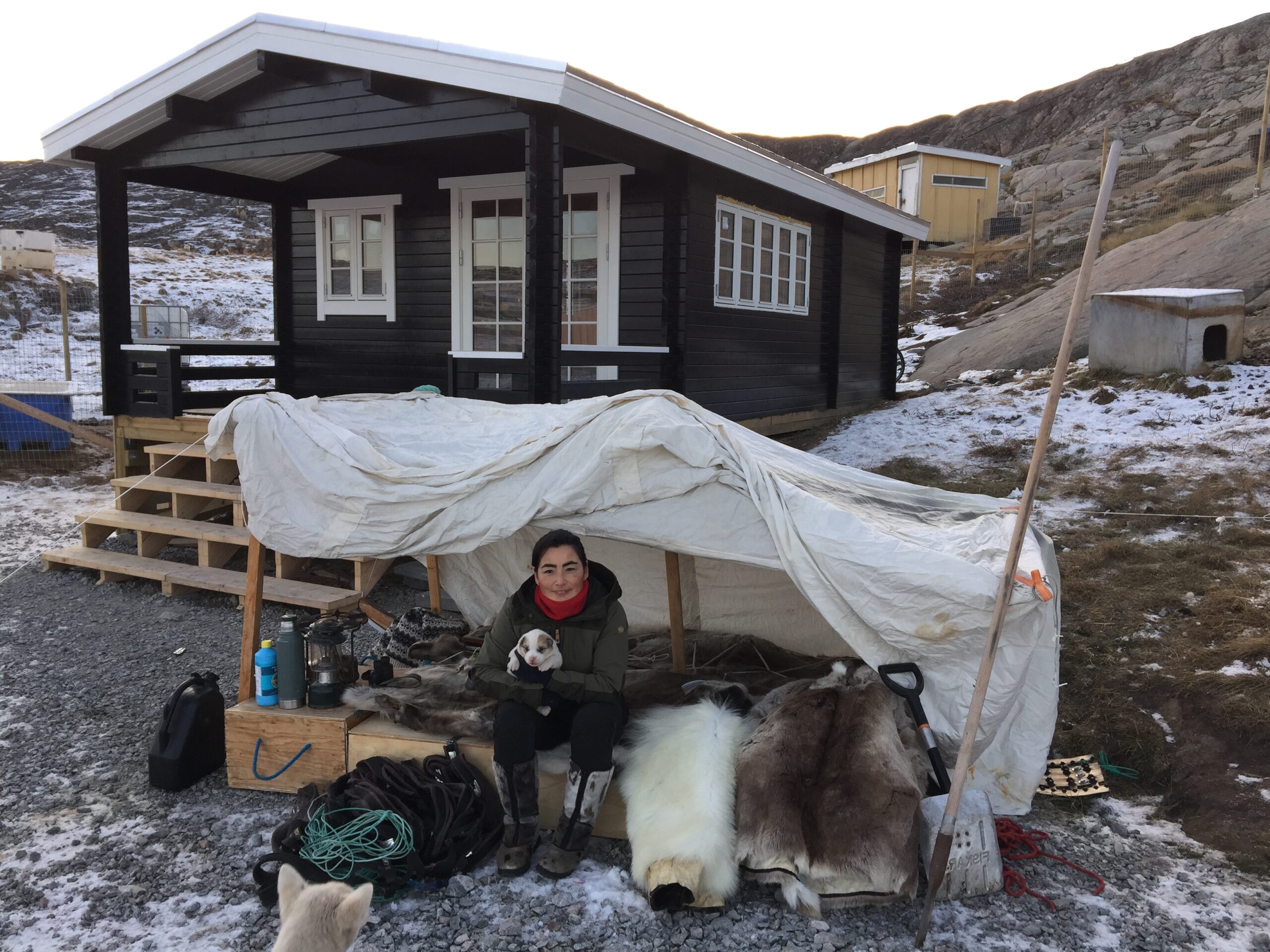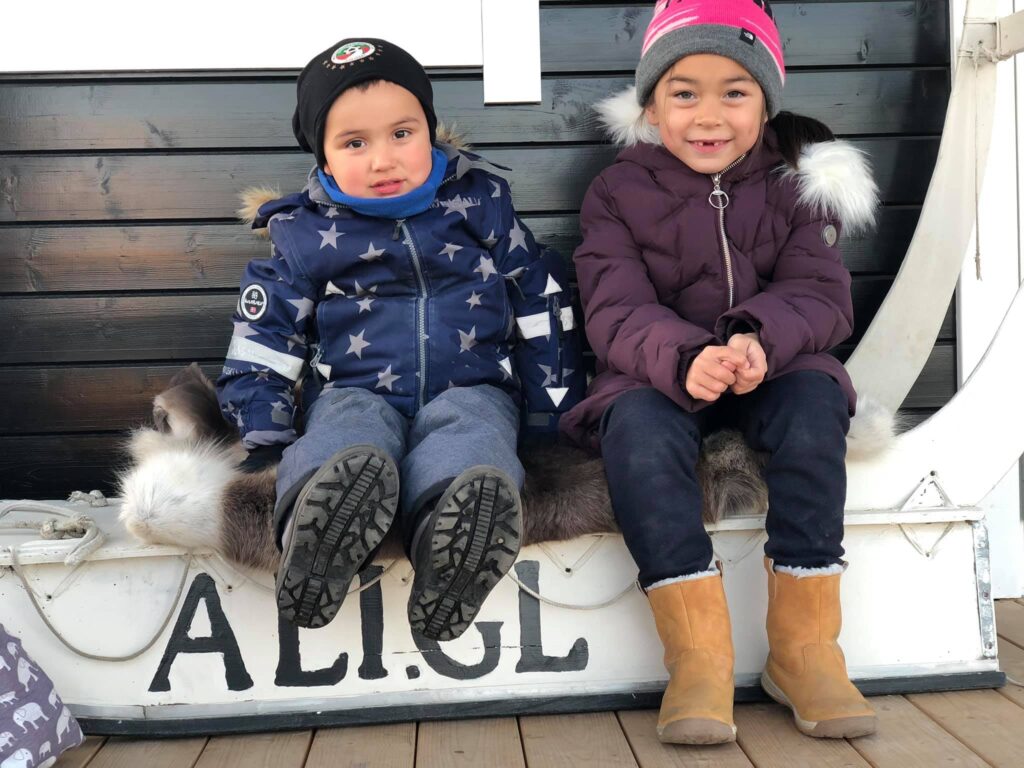 Children are welcome when they are accompanied with adults. If we have any puppies you may cuddle them also. You will also be able to meet some of the adult sled dogs close up, when we are presenting them on the leash. 
Dry land tours - fall training
If you visit us in the late summer when the temperature has dropped a bit it might also be possible for you to try a tour in our cart.