WELCOME TO ARCTIC LIVING ILULISSAT
WHO ARE WE
We are a small family-run firm located in Ilulissat, Greenland. The business is concentrated around living and riding with our team of Greenlandic Sled Dogs.
Arctic Living Ilulissat is owned by Ane Sofie and Flemming Lauritzen and together we have a vast amount of experience riding dogsled in several different parts of Greenland.  It's our vision to give you a high quality experience with great   personal service.
It's also possible to cuddle the puppies.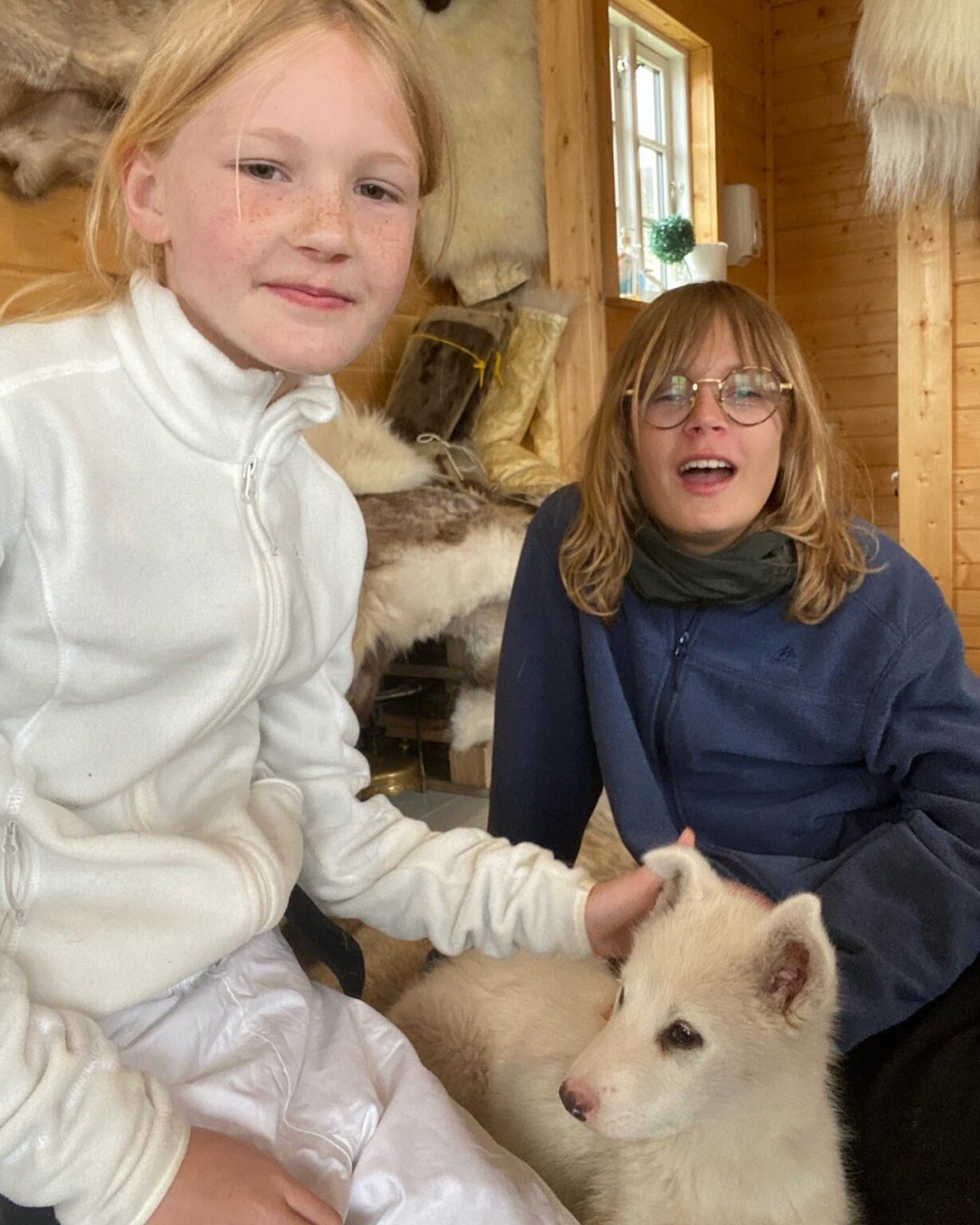 WE ARE ALSO TRYING TO ACTIVATE OUR DOGS IN THE SUMMER. THEREFORE WE HAVE BUILT OUR SLED DOG CENTER WHERE YOU CAN MEET THE DOGS. YOU WILL ALSO HAVE THE OPPORTUNITY TO SEE WHEN WE ARE LETTING THE DOGS RUN LOOSE.  
IN THE WINTERTIME WE OFFER DOG SLED TRIPS. 
What is possible right now?
We can arrange several sorts of private tours on dogsled from; 1 – 5 hours tours, fishing trips, trips to the glacier, Northern light trips, night-over stay's in a heated tent in the winter time.
In the summer time, and if you are a small family or min. 5 persons in a group it will be possible to visit us at our sled dog center. We will be more than happy to show you different equipment used dog sledding, night over stays and also for fishing and hunting by dog sledge. We will also show you how we feed our dogs with kibble, meat and fish.
We will also be able to tell you exciting stories from our own trips on dog sledge from several parts of North West Greenland.
If you have any other speciel tours in mind – we look forward hearing from you.